Urban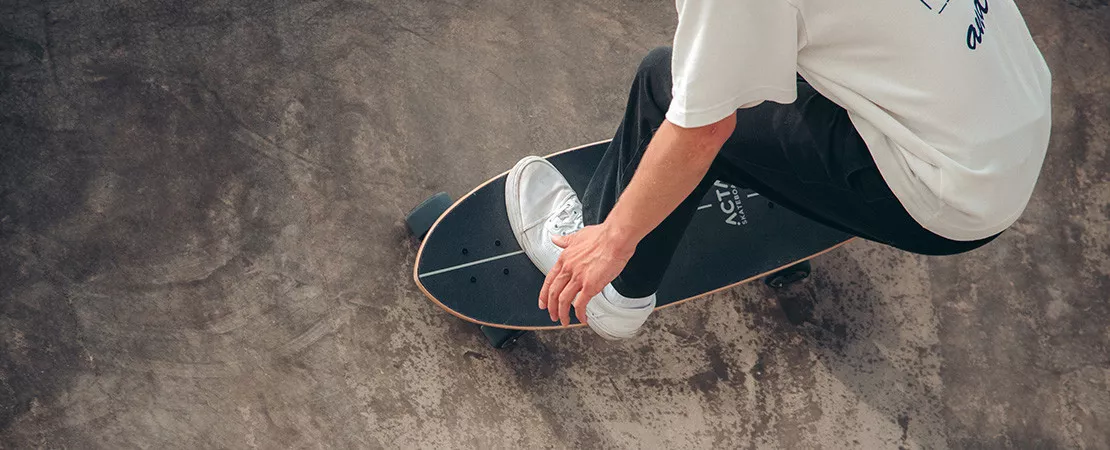 Maple wood boards

Quality & durable materials

Made for begginers
Skateboards guide
At ACTA, we wish to give you the best guidance in the choice of your board without losing you with some technical terms. Trust our expertise and be sure to fully enjoy your new board.
Read more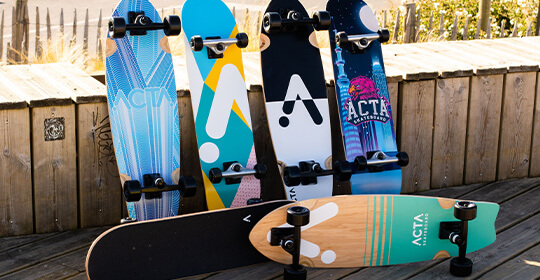 Acta Urban
Our boards are tested by riders in order to assure a feeling and a comfort that adjusts to your level. Colorful, modern and made with quality and durable materials, you just need to choose and begin this new journey whether it is on a street skate, a cruiser or a surfskate.

ACTA Urban
Acta, the brand of surfskate, cruisers and skateboards accessible to all. When you start a new sport, you're not always up to breaking your piggy bank. For this reason, ACTA makes it a point of honour to offer quality products at reasonable prices. We design skateboards adapted to all the practices and levels. They will adapt to beginners who will feel comfortable straight away in their first pushes. Our different ranges will allow you to choose the best skateboard for you. If you are more into skateparks and tricks, our street skates are perfect for you! If you rather like cruising, going in the bowl or at the pumptrack, our surfskate range will be your happy place! No matter what you want, we assure you that with us, riding will be a real pleasure!